THE NIGHTINGALE KRISTIN HANNAH EBOOK
Saturday, November 23, 2019
admin
Comments(0)
Read "The Nightingale A Novel" by Kristin Hannah available from Rakuten Kobo. Sign up today and get $5 off your first download. A #1 New York Times. the nightingale book. IdentifierKristinHannahTheNightingale. Identifier-arkark:/ / Subject: The Nightingale Method PDF Download. The Nightingale. A Novel. by Kristin Hannah. ebook With courage, grace, and powerful insight, bestselling author Kristin Hannah captures the epic panorama.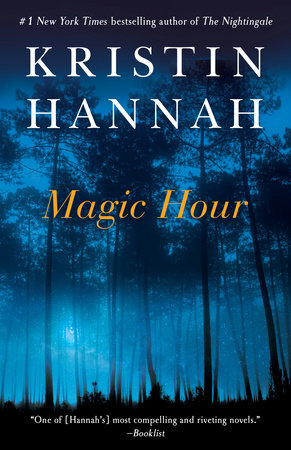 | | |
| --- | --- |
| Author: | MILISSA SCATTON |
| Language: | English, Spanish, Indonesian |
| Country: | East Timor |
| Genre: | Business & Career |
| Pages: | 537 |
| Published (Last): | 31.07.2015 |
| ISBN: | 271-1-43472-645-3 |
| ePub File Size: | 22.56 MB |
| PDF File Size: | 14.55 MB |
| Distribution: | Free* [*Register to download] |
| Downloads: | 45796 |
| Uploaded by: | MAZIE |
The Nightingale: A Novel by Kristin Hannah. Read online, or download in secure EPUB format. Editorial Reviews. ronaldweinland.info Review. The site Spotlight Pick for February Kristin Kindle Store · Kindle eBooks · Literature & Fiction. Editorial Reviews. ronaldweinland.info Review. The site Spotlight Pick for February Kristin download a Kindle Kindle eBooks Kindle Unlimited Prime Reading Best Sellers & More Kindle Book Deals Free Reading Apps Kindle Singles.
Thank you. Your review has been submitted and will appear here shortly. Centering on the lives of two sisters and their very different experiences, enduring the tragedies and horrors of WWII. Vianne and Isabelle are torn from everything they know and find themselves in the midst of pure evil and equally powerful love during the German occupation of France. An incredible story of endurance and heroism that had me riveted and struggling to read the last chapters through tears. Beautifully written, The Nightingale is an instant classic.
Please be aware that the delivery time frame may vary according to the area of delivery and due to various reasons, the delivery may take longer than the original estimated timeframe. If you have not received your delivery following the estimated timeframe, we advise you to contact your local post office first, as the parcel may be there awaiting your collection.
If you have not received any information after contact with Australia Post, please contact us to confirm that the details for delivery logged with us are correct. We will then contact you with the appropriate action. The consignment number is emailed to you along with the invoice at the time of shipment.
Please be aware that the delivery time frame may vary according to the area of delivery - the approximate delivery time is usually between business days. For enquiries regarding the delivery of your order, contact Star Track Customer Service on 13 23 45 - and quote the above consignment number.
If you have not received any information after contact with Star Track, please contact us to confirm that the address for delivery logged with us are correct. Charges for international delivery destinations are available below. For international deliveries we will hold your order until we can send you all your items at once. Rated 4 out of 5 by Taylor from great beautifully written and incredible story. Great insight from the perspective of women during this time, and found myself really rooting for the characters.
Hard to put down Date published: Rated 5 out of 5 by Jack from Amazing I became obsessed with this book and could not put it down! The characters became so real, and I appreciated the accuracy of historical timelines. Highly recommend! Rated 5 out of 5 by Melissa from quite possibly my favourite book WOW. What an amazing novel. It is very interesting to hear about wartime from the women's perspectives.
I cried, panicked and laughed all throughout this book, and felt the protagonists strength and determination fly off every page. This is a story that should be shouted from the rooftops - or that at least every teenage girl and woman should read. Rated 5 out of 5 by Sarah from One of the best books ever This is one of the best books I have ever read.
Beautifully written, and an incredible story. Rated 5 out of 5 by Kaytee from Made me cry Of course it made me cry, it's a book about the second world war and the holocaust.
It shows the stresses of war and the tolls it can take on it - amazing read, well worth picking up. Rated 5 out of 5 by Brianna from So Good! Really really good. The characters were well developed and easy to relate to. The plot was interesting and unpredictable. Rated 5 out of 5 by Melanie from One of my favorite books of this year It's hard to read because the characters become so real that you feel for the struggles they had to endure.
Love this book; beginning to end. Rated 5 out of 5 by Ashley from Couldn't put it down! I bought this book, started reading on a Monday night and was finished by Thursday. I really enjoyed it and I liked reading a book about WW2 that was not focused on Germany, it was interesting to see how the war affected other countries.
And I'm usually not even interested in war books! Rated 4 out of 5 by gabrielle from Good but not great Good but not a great book. I found myself enjoying the story of one of the main character much more than the other one. Rated 5 out of 5 by CapeBretoner from her best yet I thought this was her best book yet!
Rated 5 out of 5 by Michelle from Fantastic!! I was drawn into the story from the beginning and couldn't put it down. Such a fantastically well written work of historical fiction! Rated 5 out of 5 by Gina from Amazing! This was such a wonderful book. Rated 5 out of 5 by Natalie from Amazing This story is just stunning and so well written. Definitely one of my favourite books of all time. I couldn't stop thinking about it for the longest time after I finished it.
Rated 5 out of 5 by amili from Great read Amazing read. Such a story of strength and courage beyond anything I've ever imagined. Emotionally provocative read for me personally Highly recommended! Rated 5 out of 5 by Sherri from Amazing What a great book. I have read a lot of WWII stories and after a while they all start to feel the same. This one was amazing.
I could not put it down. I loved that is was written about the women in the war and what they did and had to endure. It was definitely at worth the read Date published: Rated 5 out of 5 by Kelli from Phenomenal! One of the best books I have ever read! It helps to have an interest in World War II. I like that it viewed the War from a female perspective. I look forward to reading more books by Hannah!
Entertaining book that held my attention, and stayed with me for a while, but ultimately I won't reread it. It was emotional, moving, and well written, but idk, something is missing that I can't describe. Still worth a read though! Rated 5 out of 5 by Claudia from The best! I have read many books, but this one is definitely on the top of my list!
The story was incredible, and the writing ideal; I was able to put myself directly into the scene! Rated 5 out of 5 by Sofie from Brilliant historical fiction This is quite possibly my favourite historical fiction novel of all time. At first I wasn't into it. I almost gave up, to be honest.
I was neither invested in the characters nor in the story. I don't remember the exact moment that changed, but this book completely opened up the historical fiction genre to me.
The ending gave me one hell of a wicked book hangover. This is an incredible story about two sisters, both equally brave and equally strong in very different ways. They couldn't be more different from each other. They are barely sisters, let alone friends. But their stories of strength and courage and suffering weave together as you unravel their past. This is a side to Nazi Occupied Europe that is not so commonly seen in English language literature.
I cannot recommend this book enough. Rated 5 out of 5 by ashq from Moving read I really enjoyed this book. It was so well written, interesting characters,vivid descriptions and I found it to be really moving and sad.
Rated 5 out of 5 by Clara from Book of the year! Most definitely the best book I've read all year. Emotional, brave, vivid and well written. Rated 5 out of 5 by Rebecca from Hannah's Best This is one of the best books of the year.
So sad, I cried so much. But really wonderful. Would hight recommend it. Rated 5 out of 5 by Melissa from Beautiful Book! I have read a few books from Kristen Hannah and loved them Beautiful and captivating, this book tells the story of two estranged sisters during WWII. I spent the last few chapters just bawling my eyes out.
Kristen pulled the ending together perfectly. I will not write any spoilers, but please pick up this book It is truly a beautiful read! Rated 5 out of 5 by Tanya from Could not stop crying!
A really good book, with great and strong characters. A page turner I would not recommend reading in public as each chapter is a tearjerker. The ending did take me for surprise. Heather did it again with her picks! Rated 5 out of 5 by emanley19 from A powerful account of the world's history from the tale of two sisters Now that I have stopped crying, I can write my review.
In the beginning the story may have moved slowly, which may turn off some readers initially, but the deeper I read the more I became invested, while at the same time knowing what was to come. We all know the history here.
Suivre l'auteur
When you start seeing the words pop up about lists, yellow stars on sweaters, round ups, Vel d'Hiv, etc you know what is about to happen to these characters you love and there's nothing you can do about it. But the end of war is not the end of pain and suffering for those who "made it". Now, with all things happening in the world today, more than ever these words got me: Rated 4 out of 5 by Yuki from Great book The story gives a very detailed account of a woman living in France during WW2 and it provided a unexpected insight of that time time period in France.
I really like this book and definitely recommend it. Rated 5 out of 5 by amphora from Fantastic Read A great story and well written. I hope they make a movie of this one. Strong female characters during this time FTW!!! Rated 5 out of 5 by CDawn from Loved this book It starts off a little slow, but after a while I had a hard time putting it down. Tugs on the heartstrings, that's for sure. Rated 5 out of 5 by Kristle from One of my favorite books.
I recommend this book to everyone you asks me for a recommendation. It is in my top 3 of books I've read. Would recommend it to anyone who loves reading especially about WW2. Rated 5 out of 5 by Tessa from Really enjoyed this one! Even though I read this while I was really busy, couldn't put it down. The story is engaging, and the writing is easy to read.
Interesting period of time to learn about, although I am not sure about how accurate the history is. Would be interested to know more about that.
Either way good story. Rated 5 out of 5 by Claudia from Top of the Top This is definitely one of my favorite books! The author tells us the story in just enough detail for us to be able to put together an entire image of what is happening. Although some parts are harsh, it's so important to realize that this is how life looked for one during that time.
Because of this book, I've now invested in other works by the author! Rated 5 out of 5 by Dawn from Stunning The best book I read in and possibly the best book I've ever read. Truly a must-read for everyone, particularly those with a penchant for historical fiction. I cannot speak highly enough of this book. Any review would not do it justice.
Strongly, strongly, recommend! It was such a beautiful and moving story. I have read little like it. I laughed and cried, and couldn't let go of the characters. Simply breathtaking. Do I base a lot of my ratings on how hard a book makes me cry? Did this book turn me into an emotional wreck?
It's such a powerful novel that teaches you so much and I can't recommend it enough. Rated 5 out of 5 by Rondallyn from Sorry it's done. I borrowed this book from a friend, I was hooked from the beginning and I couldn't wait to read it every evening. Absolutely loved it! I'm sorry it's done. It's going to be hard to get into another good read.
Rated 5 out of 5 by Dragon from Excellent Read I truly enjoyed reading this book as it carried the reader through various stages of the characters' lives and traumatic events.
The main characters are extremely strong women devoted to making their mark under the unfortunate circumstances they found themselves in. The description of the characters and their development was excellent, as well as the description of the times they had to endure. I didn't want to put the book down once I started reading, and when I had to, I looked forward to picking it up again each time.
I am curious to know whether this author's other books are as good. I may have to try another one to see for myself. Rated 5 out of 5 by Krissy from I could not stop crying This was such a great read and I could not put the book down. I highly recommend this book and loved how the main characters were woman who stopped at nothing to protect their families and friends.
Rated 5 out of 5 by Jennifer from Absolutely Loved this book The entire book was captivating. I was on the edge of my seat reading this.
I love all of her books, but this one was unlike any other I've read of hers. Rated 5 out of 5 by lynn11 from A Must-Read! Definitely one of the best books I've ever read! Captivating, emotional, and moving.
You won't be able to put it down! The story's protagonist, code named 'The Nightingale,' serves as a model of the thousands of nightingales who resisted the evil of Nazi philosophy and aggression at great personal risk and loss.
The reader is made aware of the great sacrifices made, the families torn apart, the senseless and often cruel loss of so many lives. In the end there is victory and redemption, but so too the scars born by those who survived. This is a must read book. The story is compelling and hooks the reader from the opening paragraph.
One forgets that this is fiction because at the end one realizes that the events are real, they happened over and over again. This novel compels one not only to remember but to make sure such depravity never happens again. Though there is much good at the novel's end, there is a great sadness over the loss of so much more that was good. Rated 5 out of 5 by Karensg from Excellent! Wonderful read!
Rated 5 out of 5 by sheri from Fantastic! What an eloquently written novel. The story was compelling and I read the last chapter through tears. Very moving. I haven't read a book like this in years. Rated 5 out of 5 by TPerr from Amazing This is one of my favourite book of all times. A portrayal of the sacrifices women made during the war. It was heartbreaking and powerful. Rated 1 out of 5 by henry from children's book the plot is cliche.
Rated 5 out of 5 by Laura from Fantastic I really enjoyed this book. Engaging and I was very sorry to have finished it so quickly. Rated 5 out of 5 by bookworm from Devastatingly Beautiful Gut wrenching, honest story and portrayal of the lives loved and lost during the war. Thought provoking, richly written and haunting. Rated 5 out of 5 by Kayla from Loved this book.
My husband and I both read this book and loved it.
Rated 5 out of 5 by Leslie from Brilliant! After reading Winter Garden I definitely wanted to give this a go and so glad I did. Brilliant book! Get the tissues out: Rated 4 out of 5 by Beverley from Wonderful One of the best books I've read in a very long time. Beautiful story. A real page turner. Sorry it ended. I am so thankful that my bookclub selected this title. If you want a read that will make you realize the sacrifices that some did during the second world war, pick up this book.
You'll love every page. Rated 5 out of 5 by Bookworm from Vivid and Heartbreaking I loved this book. If you love a great historical and accurate read, this is for you. The author does a great job of building amazing characters and tells a very accurate story of what the people of France experienced during WWII.
I couldn't put it down. Rated 5 out of 5 by Amanda from Draws you in This is one of those novels that pulls you into the pages and you find yourself feeling you are part of the story. Be sure to have a tissue on hand, or you will find yourself wiping your nose on your sleeve! Rated 5 out of 5 by SaraStephJ from amazing A vivid depiction of history that stays with you long after the last page.
Kristin Hannah builds a world and shapes characters that become part of you. Rated 5 out of 5 by thebooktrail from Have the hankies ready! Be prepared to weep when you read this book. What these women went through, what they suffered, what they saw.
The brutality of it all and the unfairness of their situation — grabs you by the throat and never lets you go. What the novel excels at is the stark portrayal of the decisions these women faced on a daily basis. Imagine having a Nazi soldier take over your home? Your children starving because of the rations, the inability to do and go where you want?
The fear and the not knowing.. Decisions in wartime are unlike any other and these two very different personalities really gave a full and heartbreaking picture. I can not recommend this book enough — for the sheer scope and heart wrenching pull of the story. The strength of these characters — of women in wartime as a whole — is a remarkable angle from which to write a novel.
This book pays homage to them and then some. Vianne and Isabelle show unbelievable strength and courage. Stunning and whole heartedly recommended. Tissues should come with each copy however to save the pages getting a soaking.
Rated 5 out of 5 by Kristen from Loved it! Highly recommended, would suggest this book to anyone. Very touching story and couldn't put the book down. Rated 5 out of 5 by Catherine from Beutifully written. You will feel as though thcharcters are your neighbors or close friends.
You will hope for them. You will wish for them. You will cry for them. Rated 5 out of 5 by Margaret Johnston from The Nightingale I loved this book right away there was so much Feeling I really felt like I was living this war I have herd story,s about the occupation of France this book brought it to life. I think everyone should read this book so we never Forget how ugly war is people should know there History.
The old saying what does not kill you make,s you Stronger. The end of the book was bitter sweet. Rated 5 out of 5 by J Westley from Unforgettable! I could not put this book down it was so beautifully written and captivating. The story was incredible! Rated 5 out of 5 by Marg from The Nightingale Couldn't put it down! It had so many twists and turns that it held your attention and kept you guessing! The characters were awesome and the story set during World War 2 were very detailed.
Rated 5 out of 5 by ChelseaPT from Incredible!! This book brought forth so much emotion.
The Nightingale | Kristin Hannah
It was a beautiful story and I recommend Kleenex while reading. Rated 5 out of 5 by Mary from Amazing story! I have read a number of Kristen Hannah's books and again she has not let me down as a loyal reader. This novel haunted me while I was reading it. It made me cry, made me angry but in the end made me see the strength of the human spirit especially women during an awful time in history. The author's writing style, story and character development kept me riveted while reading the book.
What a tribute to the women who helped so many during the Nazi Occupation and brutality. Rated 1 out of 5 by Michelle from Not Literature I was excited to read this after seeing the positive reviews, and it is on Heather's list which was supportive. I expected a literary historical fiction but I found the writing unimaginative and it felt amateur along the same lines of a romance novel.
An easy, but frustrating read in my opinion. Rated 5 out of 5 by Raymonde P.
So much suffering and love for France. You can feel for the characters, their love, passion, suffering and so much will to survive. Rated 1 out of 5 by Hunter from Awful I read the reviews on this book and was keen to read it. I don't understand the hype nor the positive reviews on it Date published: Highly recommended I found it to be a very easy read. The best story I have read Date published: Rated 5 out of 5 by Grace50 from Amazing book My son, his wife and children gave me this book as a Mother's Day present.
I am definitely addicted to reading and The Nightingale was a book that I highly recommend. If you like stories that took place during the war years, this book is for you. I could hardly put it down. I love Kristin Hannah's writing. Rated 5 out of 5 by Richard M from Poignant Great story with well developed characters beautifully told. I haven't been so affected by a book in a long time. Loved it. It was very well written. Can't wait to read more by this authori.
Rated 5 out of 5 by CoolMike from Amazing! Pulled my heart right out of my body. One of the best novels I have read in a long time. I read all the time but for some reason this book makes you look at life in a very different way.
This story makes you realize that life is precious and family is valuable even if it takes a while to realize it. For some it is to late and for others you still have a chance to make a difference.
You will have trouble putting the book down. Magnificent writing!! Rated 5 out of 5 by Carrol Voisine from Nightingale What a wonderful read.
Almost from the first page I was hooked all wanted to do was be in this story. I cried, I really got emotionally involved. Thanks for this wonderful story. Rated 5 out of 5 by Melo from Loved this book! At first I thought the writing was annoying but I began to immerse myself into the characters and I began to sink into the stories the author was telling. I loved the book, I think I shed a tiny tear or two towards the end and I would recommend this as a great summer read!
Rated 5 out of 5 by Tyra from Excellent book This book was excellent! I could not put it down and it took me 2 days to read. The courage these women have is amazing.
Rated 5 out of 5 by LinaDalida from A must read I can not put this book down. Very interesting, humane. I wonder why women in war were not given due recognition as men? This book tells us that women are as brave as men in times of despair and war, at all times Date published: Rated 5 out of 5 by Vivian from Amazing I loved every part of this book. I finished it in two weeks! Definitely a tear jerker. Rated 5 out of 5 by Sylvia Pultz from Nightingale It is one of my favorite books to-date.
It was extremely well written and I had a very hard time putting it down. I fell in love with the sisters. I knew about the terrible things done to the Jewish people but the book brought it alive. I would describe it as an opus. Of course, Kristen Hannah is a great writer and her stories are always enjoyable but, with The Nightingale, she has truly outdone herself. It would have been so easy for this story to become formulaic or trite but the author managed to avoid all pitfalls and tell a meaningful, powerful story.
I loved that there were good and bad characters on both sides. I loved that, as in war, no one was necessarily 'safe'. I loved that the story was told as a flashback but the reader wasn't dragged back and forth through time chapter by chapter. About half way through the book, I realized I was making assumptions about the narrator that may or may not be true and this added another dimension to an already engaging novel.
It is a story that will stay with me, filled with characters that now have place in my heart. I only hope the movie does it justice. Rated 5 out of 5 by Bonnie Rees from The nightingale What a wonderful story! I couldn't put the book away. I loved both vivain and isobelle. Their strength of character and courage is an inspiration. Love is such an amazing emotion.
Follow the Author
Hurrah for author I am anxious to read another book by her. Rated 5 out of 5 by terra from A Fabulous Read What a great book!!! This is a book you certainly think about after the read! Rated 5 out of 5 by Heather from Incredible, simply put An amazing read!
Beautiful, strong, emotional ride. As others have said the best read in a long time. Rated 5 out of 5 by Alison from Fabulous! A Must Read!! The type of book you find yourself thinking about throughout the day. It is beautifully written. Have Klennex close by! Rated 5 out of 5 by bcsue from beautifully and passionately written I cannot contain my self from recommending this book, to everyone I know.
Much of the fight was left up to the women and the 2 main characters in this book portray strong yet vulnerable people. They prove against all odds there is a strength within. Rated 5 out of 5 by Gerald Crawford from The Nightingale Loved the book recommend you read it had trouble putting it down will read other books from this author Date published: Good to read two perspectives and ways to look at and survive a horrific time.